Majestic 32" LED TV 12V HD DVD, USB, MMMI, Low Power, Low Current Draw
The Majestic L324D 32" HD 12 Volt LED TV with built in DVD, ARC, USB and high brightness screen with wide viewing area.
Majestic L324D
Elevate your viewing Experience: Are you ready to immerse yourself in a world of unparalleled entertainment? Look no further than the Majestic L324D 32" HD 12 Volt LED TV! This incredible piece of technology is not just a TV; it's your ticket to a world of cinematic bliss, convenience, and style. Experience jaw-dropping clarity and vibrant colors like never before with our High Definition (HD) display. The Majestic L324D ensures that every scene comes to life with lifelike detail, making your favorite movies, shows, and games a visual delight!
Immersive Audio: Immerse yourself in a symphony of sound with our state-of-the-art audio technology. Whether it's the dramatic crescendo of a movie or the subtle nuances of your favorite music, the Majestic L324D delivers crystal-clear audio that captivates your senses.
Built-in DVD Player: Say goodbye to separate entertainment centers and tangled cables! The Majestic L324D comes equipped with a built-in DVD player, allowing you to effortlessly watch your favorite DVDs without the need for additional devices. It's movie night made easy!
ARC and USB Connectivity:  Connectivity is king, and the Majestic L324D reigns supreme! With Audio Return Channel (ARC) support and USB connectivity, you can seamlessly connect to your favorite devices, including gaming consoles, soundbars, and streaming devices. Enjoy the convenience of having all your entertainment sources at your fingertips!

High Brightness Screen:  Don't let glare or sunlight hinder your viewing experience! The Majestic L324D features a high brightness screen, ensuring that your entertainment remains vivid and clear, even in well-lit environments. Your favorite content looks stunning, day or night!
Wide Viewing Area:  Gather the whole family and enjoy a cinematic experience together! The Majestic L324D boasts a wide viewing area, so everyone in the room can relish the action without missing a single detail.
Upgrade to the Majestic L324D today and transform your entertainment setup into a haven of luxury and convenience. Elevate your viewing experience, simplify your life, and make every moment extraordinary with the Majestic L324D 32" HD 12 Volt LED TV! 
Don't miss out – order yours now and start experiencing entertainment like never before!
Technical Features 

Power Consumption: Working with RV and Boat manufacturers world wide, Majestic knows that a critical factor is power consumption. Most brands do not care about this as they believe consumers do not care. However Majestic knows that every extra Watt the TV uses is some form of energy cost to the end user, but more importantly in many situations domestic branded TVs draw so much power that over night they can flatten your battery system. Majestic's engineering team has made sure that the design of the TV only uses the power it needs to and therefore is ultra efficient. The Majestic L324D LED TV draws 3.9 Amp @ 12V or 46.8W of energy while watching TV. Now comparing this to a 100W Light bulb you can operate 2 Majestic 32" LED TVs' and use the same amount of energy, this ensures that you can watch TV of a night time and not worry if it will draw too much power from your batteries - Let's make it efficient

Voltage Range – Most TV brands claim they are 12 Volt, and technically yes they work on 12 Volts. However the issue is the level of tolerance the TV has, most 12 Volt TV's have a limited tolerance, generally between 11V and 14V. This can cause many people problems especially when they have long cable runs, or the battery voltage drops a little (especially late at night), or even if they have a poor power connection. The Majestic TV's are designed to work from 9.5V through to 27V DC, therefore ensuring you will not have any power issues. The TV is not designed to work on a 24V system as most 24V systems charge at 32V.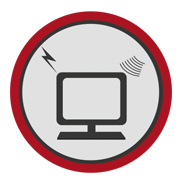 Multi Media Display - Most Boats and RV's are designed to be your home away from home, but when the weather conditions are bad and you have to be inside you want to be able to enjoy some of the creature comforts you have at home. The Majestic TV is designed with a multitude of inputs such as: VGA, Component, Composite, 2x HDMI, and USB. Basically you can connect up almost any device to our TV and it becomes a large screen display. You can connect your USB hard drive with movies, music or photos and then have hours of entertainment.

ARC: Audio Return Channel is a new feature that has been added to the Majestic TV which allows you to send the TV audio to another ARC compatible device. This is an excellent feature when integrated to audio devices such as selected models of Fusion Stereos, Bose Audio systems and many others. This allows Dolby Digital Audio to be sent via the HDMI Cable to give you a sharp crisp sound.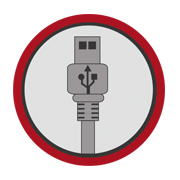 USB Functions – The Majestic L324D has a USB that is designed to take most of your Multi Media files and display these on the screen. So if you have a hard drive or USB stick with photos, you can select the folder and with you photos and then the TV will go through them like a slide show. If you have movies or music simply select what you want to watch or listen to and the TV will display these.

TV Reception - One important factor in being able to receive TV signal is the TV Tuner. Most companies do not invest the time or money to enhance the TV tuner because in most cases the TV tuner is connected to a cable system with a strong signal level. However in boats and RV's Digital TV reception is all they have access to (unless they have satellite installed). The team of engineers at Majestic has been working to ensure that the TV tuner is of the highest possible gain using the latest in SMT technology. This ensures that the weakest signal is still amplified to give you the best possible signal reception in those distance and difficult areas. Now when matched with the Majestic UFO X TV antenna which has the highest gain at 30dB for its tiny 9" size, you can be assured that if there is any chance of signal reception, you will be the one that can get it. 
Weight: The physical design of the L324D is to be able to withstand the harsh Outback and tough Marine environment. Weighing only 3.8 Kg allows this TV to be mounted in almost any location without stressing the surface and with a 100x100mm Vesa hole spacing this TV can be mounted in various different locations using any mounting bracket that has 100x100 Vesa mounting. The TV can be installed almost anywhere and with the wide viewing angles you will always see the perfect picture.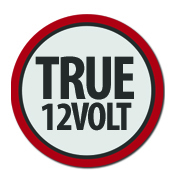 True 12 Volt: Majestic was the worlds first company to make 12 Volt LCD TV's way back in 2000. Majestic was the innovators in engineering the ultimate internal power supply system to be able to handle a variety of electrical power supply issues. This includes electrical noise interference, to prevent static and other electrical noise from causing issues with your TV. Voltage fluctuations is another major impact on electronics and the Majestic TV's were developed to be able to handle these sometimes sudden transients. The Majestic TV's do not need any external power regulators or other type of filters, they use state-of-the-art electronic components and in turn this gives the TV the reliability it needs for a longer life in the harsh 12 Volt Mobile Industry.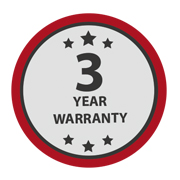 Warranty: Majestic products are designed and developed in Australia and exported globally, with over 15 years experience Majestic stands by the quality of our products by providing a 3 year worldwide warranty. Our engineering design team has paid attention to all the important details to ensure that when you purchase a product of this quality and caliber that you can enjoy many years of reliable performance in the toughest conditions where domestic brands will not survive.



Data sheet
Accessories Supplied

12V Cigarette Power Cable 2M, Remote, Instruction Manual, AC power Pack, Mini AV1 cable, Mini YPBPR Cable

Aspect Ratio

16:9

Brightness

250cdm

Colour

Gloss Black

Current Draw @ 12 Volt

3.9 Amps

Dimensions: HxWxD No Stand

432 x 73 x 84

Features

PVR - Record DVB-T to your USB

Features

DVB-T2, DVB-S2, ATSC

Formats

MP3, MP4, DivX, Jpeg, and many others

Headphone Output

1x 3.5mm Jack

Input Composite

1x Video RCA

Input HDMI

2x HDMI

Input USB

1 x USB PVR & Multi Media

Input VGA

1x VGA 15Pin D

Refresh Rate

6.5 ms

Resolution

1366 x 768 HD

Screen Size (Diagonal)

31.5 Inches

Shipping Carton Size Single Unit

80 x 12 x 52 (cm)

Shipping Carton Size Multi Unit

82.5 x 26 x 54 (cm) 12.4Kg

Shipping Weight

5.4Kg

UPC Barcode

850017174177

Viewing Angle

178 Deg Horizontal 178 Deg Vertical

Voltage Range

9.5V to 27V DC

Watts Used @ 12 Volts

47 Watts @ 12V

Weight

3.8 Kg